We care about your program.
BookTix aims to provide the highest quality event solution available in the market for free (or as close as possible).
We value educational theater as a tool to develop critical thinking skills, empathy and communication skills for the next generation of leaders.
We value the performing arts to inspire thought and elicit laughter thus making a more collective society.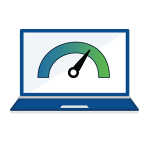 We value the use of technology as a means to increase access to the arts and develop efficiencies to reduce burdens on event producers.
We are sensitive to the ever increasing costs of mounting a production and want the limited resources to be used on stage rather than towards an invoice from a company. We strive to provide a low to no cost solution to arts organizations.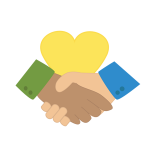 We value your time and trust in our system and we will do our very best to provide the highest level of customer satisfaction possible. We develop deep and meaningful relationships with the majority of our clients.
Who We Are
A group of passionate creators, artists, and ticketing professionals who knew the switch to streaming your shows and events would be a stressful, but necessary change.
What We Did
During the COVID-19 pandemic, we made it our mission to create a secure, piracy-protected streaming platform with a user-friendly interface that was trusted by leading licensing houses and industry professionals alike – one that had the theatrical model in mind!
How It Was Received
Our service proved so successful that we expanded exponentially to bring our easy-to-learn platform and easy-on-the-pocket pricing model to theater makers and educators in multiple international territories.
Our Future
With a myriad of shows streamed, Stream Passes issued, experience, and client feedback, we have confidence that our system is of great quality. Going forward, we plan on integrating new features so we can help you make the best of this new virtual performance landscape!